Whale Watching
Monterey Bay provides some of the best views of the California Gray Whale on their annual migration from Alaska to Mexico in the winter months. You can also see sea otters, dolphins, blue whales, porpoises, sea lions and a variety of ocean birds in the unique ecosystem of the Monterey Bay.
Stagnaro Whale Watching & Fishing Trips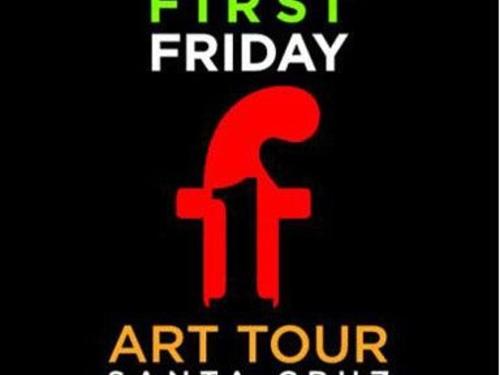 First Friday Art Tour happens every month, rain or shine throughout Santa Cruz.
"Founded by the Santa Cruz Institute of Contemporary Arts, First Friday is an independent event designed to support a strong cultural environment through the promotion of Artists. and managed in conjunction with the participating Art venues, First Friday is a free event for enthusiastic Art Goers and an opportunity for our many talented Artists to exhibit and promote their work." - http://firstfridaysantacruz.com/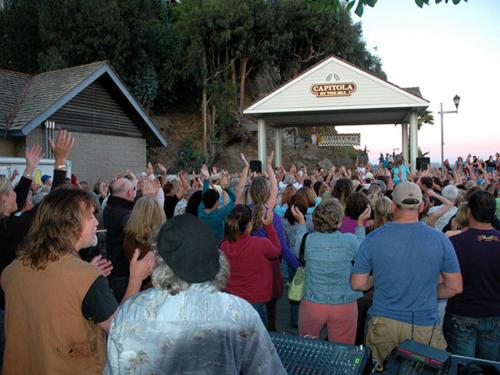 Twilight Concerts
Wednesdays, June - August
"6:00 PM - 8:00 PM — The Art and Cultural Commission bring Wednesday Night Twilight Concerts to Capitola Village on the Esplanade Stage. Families and friends are encouraged to come down and enjoy an array of musical styles from jazz, western, latin, swing, orchestra to rock and roll. The bands will perform from 6:00 to 8:00 p.m. Bring a picnic dinner and chairs to sit on either in the park or on the beach while enjoying the music filled sunset. A blanket and warm jackets are always a good idea as the summer weather can bring the fog. Check back for Concert Schedules." - http://www.capitolavillage.com/events/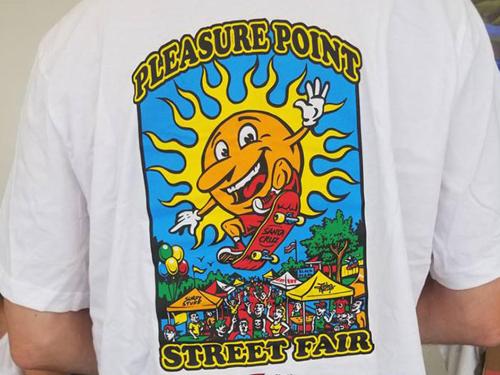 6th Annual Pleasure Point Street Fair

June 23
"Pleasure Point will be buzzing as the community takes to the street to enjoy the Pleasure Point Street Fair on Saturday, June 23, 2018. The event will be held on Portola Drive between 41st and 38th Avenues, Santa Cruz, from 11 am – 5 pm with bike parking available, and admission is free." -
http://www.pleasurepointstreetfair.com/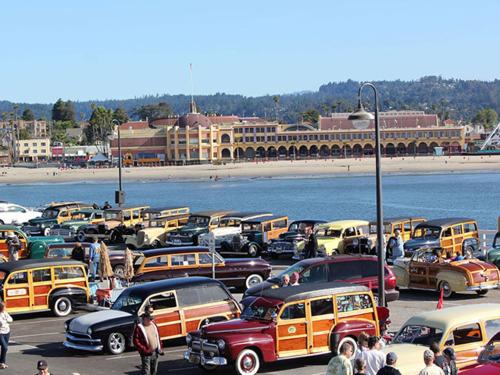 24th Annual Woodies on the Wharf

June 23

The scenic and historic Santa Cruz Wharf is the perfect setting for a celebration of the surf spirit and classic surf wagons. Come out for music, prize drawings & woodie goodies.
Wharf to Wharf Race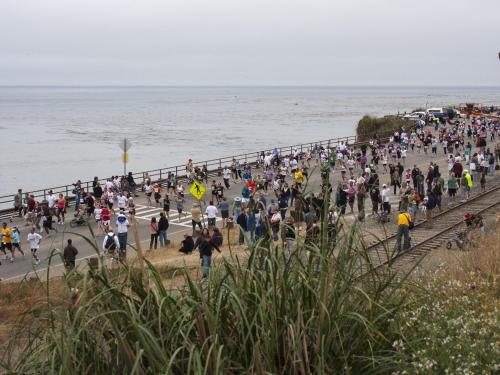 July 22
"Sunday, at 8:00 AM — A world class, scenic six-mile race with 35 or more live bands and throngs of festive spectators along the route. A race like no other!" - For registration and more information visit: Website: www.wharftowharf.com
Capitola Beach Festival

September 28 & 29, 2018
Capitola Village Beach Festival plans to resurrect some key components of its predecessor, the Begonia Festival, such as sand castle building and rowboat contests, a horseshoe tournament, fishing derby and children's art events. New proposed features included replacing begonia-laden floats parading down sunny Soquel Creek with a Saturday night nautical parade illuminated with LED lights. More to Come! -
https://www.capitolavillage.com/events/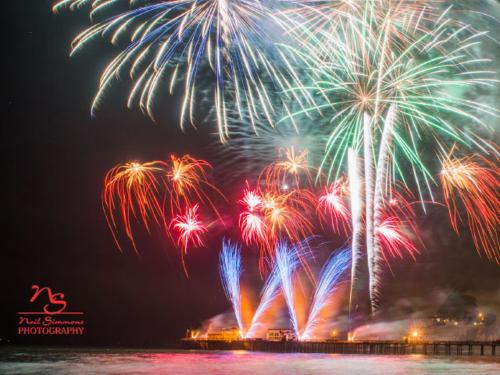 Monte Foundation 24th Anniversary Fireworks Extraveganza

Sunday, October 7, 2018
Approximately 8pm
"A wonderful family event featuring a spectacular fireworks display. So pack a snack, bring your beach or camping chair, bring a friend and/or your family and head for Capitola Beach, or the wharf, or the bluffs surrounding Capitola and enjoy the wonder, awe and majesty of the Monte Foundation Fireworks Extravaganza. Remember the "Ooohs" and "Ahhhs" as you look skyward! " -
http://www.santacruz.org/upcoming-events/event-detail-page/eventgid/9454