The Santa Cruz CA Website - "Things To Do"
Twilight Concerts - Esplanade Park, Capitola
Wednesdays
June - August
6:00 PM - 8:00 PM
"The Art and Cultural Commission bring Wednesday Night Twilight Concerts to Capitola Village on the Esplanade Stage. Families and friends are encouraged to come down and enjoy an array of musical styles from jazz, western, latin, swing, orchestra to rock and roll. The bands will perform from 6:00 to 8:00 p.m. Bring a picnic dinner and chairs to sit on either in the park or on the beach while enjoying the music filled sunset. A blanket and warm jackets are always a good idea as the summer weather can bring the fog. - " From capitolavillage.com
Kayaking and Stand Up Paddling
This is a great area for kayaking and stand up paddling. Rentals are available here on the Capitola Wharf and in Santa Cruz at the yacht harbor. Also popular is the Elkhorn Slough in Moss Landing several miles south of here.
http://capitolaboatandbait.com/rentals/kayaks
Whale Watching
Monterey Bay provides some of the best views of the California Gray Whale on their annual migration from Alaska to Mexico in the winter months. You can also see sea otters, dolphins, blue whales, porpoises, sea lions and a variety of ocean birds in the unique ecosystem of the Monterey Bay.
Stagnaro Whale Watching & Fishing Trips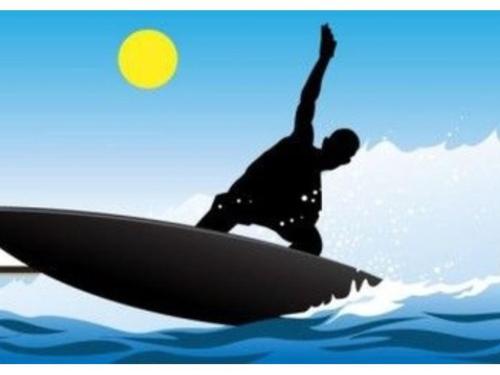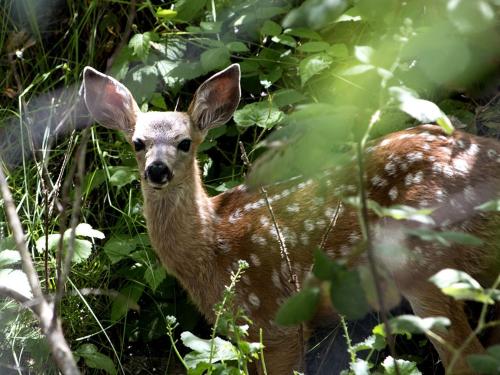 The Forest of the Nisene Marks
Hiking
Mountain Biking
"The park is on land that was clear cut during a forty-year period of logging (1883–1923) by the Loma Prieta Lumber Company. Visitors can still find evidence of logging operations, mill sites and trestles in the park. The park offers rugged semi-wilderness, rising from sea level to steep coastal mountains of more than 2,600 feet (790 m). Today the park is a popular spot for running, hiking and horseback riding. Mountain biking is restricted to the fire road as of 2004 because of deed restrictions regarding the state park. Picnic tables and barbecue pits are available. A trail camp is located 6 miles (9.7 km) from the nearest parking lot. Dogs are allowed only along the entrance road and in the picnic areas and must be on a leash no longer than six feet at all times. Backpack camping is also available." – Wikipedia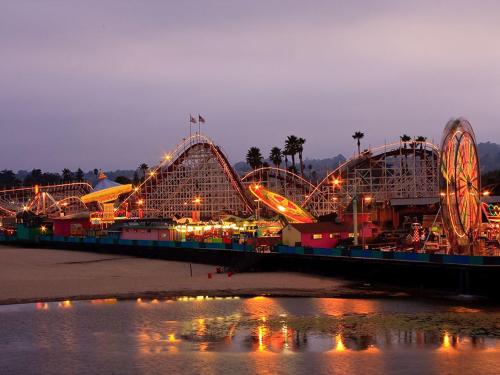 The Santa Cruz Beach Boardwalk
"The Santa Cruz Beach Boardwalk is recognized as the best seaside park in the world. Our vibrant, bustling amusement park is renowned for its great rides, remarkable history, spectacular beach setting, and friendly attitude.
The Boardwalk has been operating since 1907, and it hasn't missed a beat! We believe in affordable family fun - that's why admission is free, summer entertainment is included, and ride tickets are affordable.
Two of our rides are National Historic Landmarks, but don't let that fool you. The 1924 Giant Dipper wooden roller coaster still thrills riders with its hair-raising dips and turns and the Looff Carousel's unique ring toss provides a surprising challenge. Our indoor arcades offer the largest selection of games in Northern California with the latest video and redemption games, pinball machines, a vintage game collection, two-story miniature golf course, and laser tag arena. There's also a family bowling center right across the street.
Many people visit just for the food. Choices include corn dogs made from a secret family recipe, deep fried artichokes, chocolate covered bacon, and deep fried Twinkies!
The Boardwalk spans a wide sandy beach along Monterey Bay National Marine Sanctuary where it's not unusual to see otters, dolphins, sea lions, and even whales swimming just offshore." - http://www.beachboardwalk.com/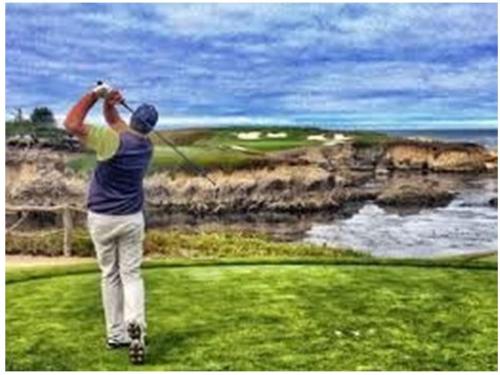 Golf
"All courses are open year round, weather permitting. Most play is from sunrise to sunset. Green fees vary with course and time of year. All locations have a clubhouse. Carts (except Valley Gardens), lessons, and equipment rental are available at all courses. Dress codes vary and may be confirmed when reserving tee times." -