Accessibility Statement for the Capitola Venetian Hotel
Accessibility of our Rooms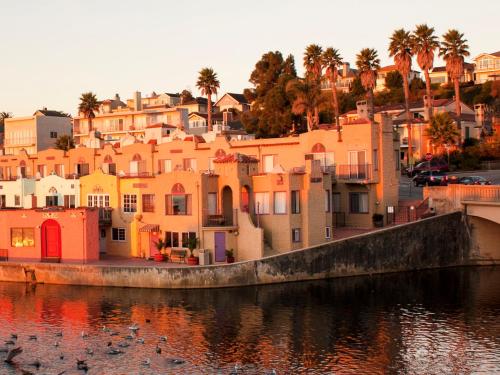 At the Capitola Venetian Hotel we strive to make all of our guests as comfortable as possible. Our boutique hotel is 95 years old and a historic building in the city of Capitola, because of this we regretfully are only able to make very limited structural changes. Despite this obstacle, we continue to make our rooms as accessible as possible. Should you have any questions regarding ADA accessibility, please contact us. Our staff is more than happy to answer your questions and assist you with booking a room that best fits your needs.
Service animals for guests with disabilities welcome.
ADA compliant kit for hearing impaired guests

Closed Captioning is available on our TVs.
Shower stool available by request.
Raised toilet seat with removable arms available by request.
Website Conformance status
The
Web Content Accessibility Guidelines
(WCAG) defines requirements for designers and developers to improve accessibility for people with disabilities. It defines three levels of conformance: Level A, Level AA, and Level AAA. The Capitola Venetian Hotel is partially conformant with WCAG 2.1 level AA. Partially conformant means that some parts of the content do not fully conform to the accessibility standard.
Feedback
We welcome your feedback on the accessibility of The Capitola Venetian Hotel. Please let us know if you encounter accessibility barriers on our website.
Phone: 1-800-332-2780
E-mail:
information@capitolavenetian.com
Postal address: 1500 Wharf Road, Capitola, California 95010
We try to respond to feedback within 5 business days.